When you're preparing to list your house for sale, you can do things to influence the perceived value of your home and to help your property sell quickly. One of the most significant things you can do to prepare your house for sale is staging your home.
Staging your home is the act of:
Decluttering
Depersonalizing
Cleaning
Neutralizing
Accessorizing
Establishing Curb Appeal
Before you begin the steps of staging, make sure everything in your home is in good working condition.
Buyers, appraisers, and inspectors are all going to be inspecting the condition of the house and its major systems and appliances like heating and air, roofing, foundation, plumbing, electrical, and more.
Decluttering
Decluttering is perhaps the most challenging part of staging, especially if you've lived in your house for a long time. It's certainly time-consuming. But there are ways to simplify and organize so that you're not overwhelmed in the process.
To declutter is to remove every item from every nook and cranny of the house that you're ready to part with, such as old clothes, outgrown toys, books, collectibles, or anything else you know you won't need.
To simplify the decluttering process, work on one room at a time. Sticking to a single place can prevent having the whole house turned into chaos.
When you go to declutter a room, take a trash bag with you for the garbage. Have a place to file important papers and photographs, have a storage bin for things you want to donate or sell, and another box or two for dual-tasking by packing the things you do need as you go.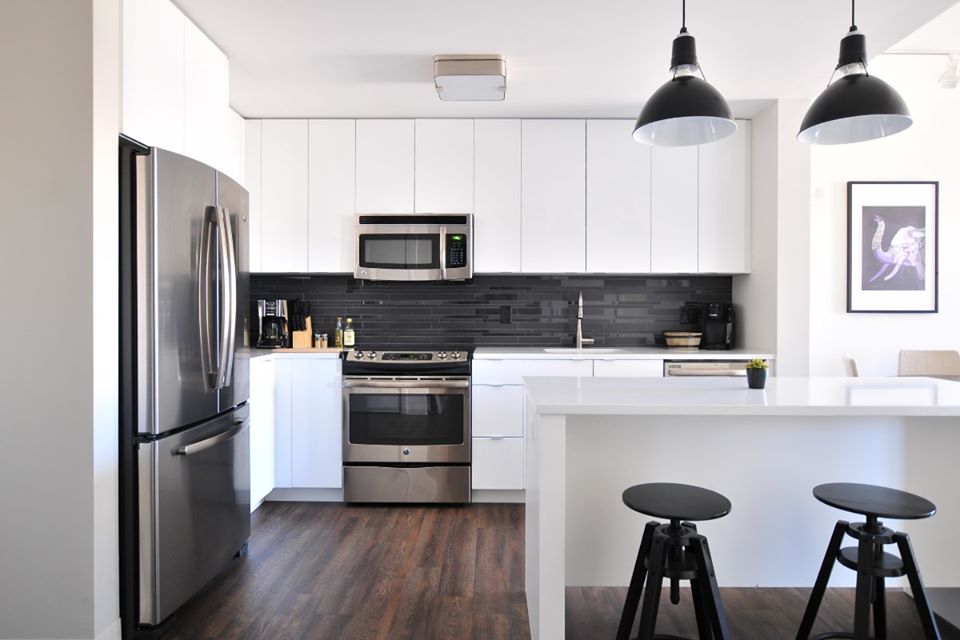 Be realistic about your timeline, and don't try to do too much at once. Give yourself time to marinade in nostalgia and meander down memory lane.
Go through every closet, each drawer, under the beds, in the cupboards, the garage, countertops, and any other place you have belongings.
Don't forget the furniture. Oversized, bulky, or dark furniture can make a room feel stuffy and small. Keep out what you need, store what you'll use after your move, and donate or sell the rest.
The idea is for the home to seem bright, open, and airy.
Depersonalizing
To depersonalize your home means to remove any items that reflect who you are, what you believe in, and your taste. Depersonalizing is taking down family photos, packing knick-knack collections, books and magazines, and other personal effects.
The idea of depersonalizing is to create a neutral zone for house-hunters, similar to a model home. There can be artwork on the walls as long as it's generic and doesn't feature people.
You want to avoid accidentally offending a potential buyer by openly displaying something they have a personal conflict with, such as religious or political differences. A buyer who is put off by your belief system could rule your house out strictly based on how they felt during your home tour.
Cleaning
Cleaning is something you can do yourself, or you can choose to outsource the job to a professional cleaning company. In either case, the entire house has to be meticulous.
While you may keep a clean and tidy house, the type of cleaning for staging goes all the way down to the baseboards and all the way up to the ceiling fans and air vents.
A clean house, a house that feels fresh and vibrant, is attractive to buyers who are looking for a move-in-ready property.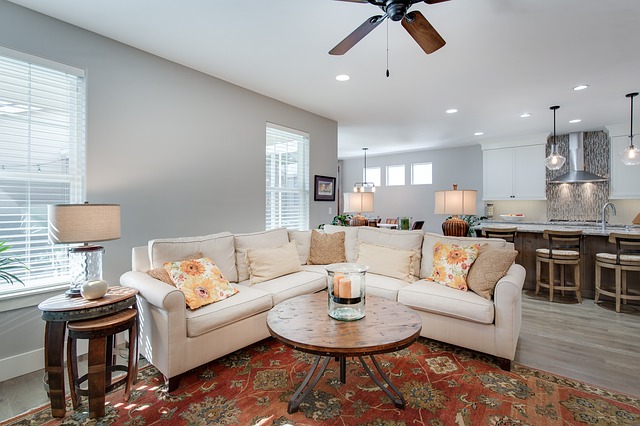 When you're cleaning, don't forget the flooring and walls. If you have carpets, shampoo them. If, after shampooing, the carpets still look tattered or stained, you may want to replace them.
A buyer might try to negotiate a "carpet allowance," which is a lower price, so they can replace the carpets after they take ownership.
A fresh coat of paint on the walls can also do wonders to brighten a house and give it a splash of gentle color.
Neutralizing
Bright, bold colors or patterns may not suit everybody's taste. When a buyer is confronted by loud colors, they automatically create a fix-it project in their mind, making the house less move-in-ready.
When you're thinking of colors, imagine warm, soft neutral colors like ivory, gray, or earth tones.
Establishing Curb Appeal
Establishing curb appeal is your superpower. When house-hunters drive up to your property, your goal is to wow them, to woo them, to charm them with curb appeal.
When a home buyer falls in love with the outside of the house, they get excited and hopeful about seeing the inside. On the contrary, if the buyer has a negative first impression, they're likely to carry that with them throughout the rest of their tour.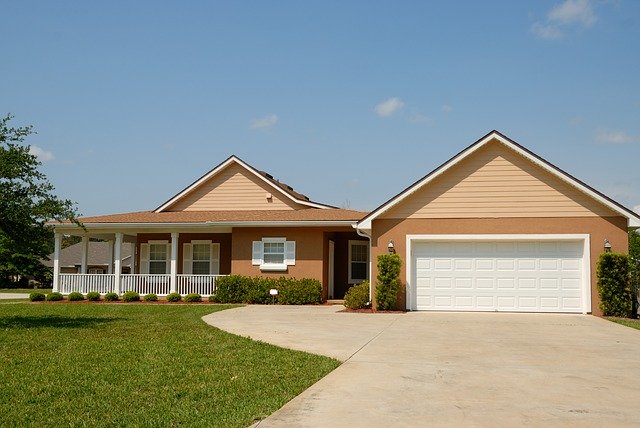 Start with the yard. Pull any weeds. Throw away any trash or debris. If you have a lawn, it should be well-manicured, and shrubs should be trimmed. If you have lawn furniture, you should store it away unless it creates ambiance as a conversation area outdoors.
The exterior of your home may need a power wash to help it look fresh and clean. You can improve the appeal of your home's exterior by replacing window screens, door screens, doorknobs, and locks – inexpensive upgrades that help the home look well maintained and as though it has aged well.
Check porch lights for cobwebs, bugs, and dust.
When you think you're finished staging the outside of your home, stand across the street and look at it from another perspective. If you were a buyer, would you be impressed?
Accentuating
There are several inexpensive ways you can add a bit of charm and appeal to the interior and exterior of your home.
Outside, consider placing potted plants near the front door to give a splash of color and a sense of vibrance.
Plants also work on the inside, as do fresh-cut flowers and bowls of fruit in the kitchen.
Another trick that stretches a long way is to use white towels and white candles in the bathrooms to create a spa-like feel.
Outsourcing Staging
There are professional staging companies that work in two ways. For the traditional form of staging, design professionals bring in furnishings and accessories to make your house look market-ready.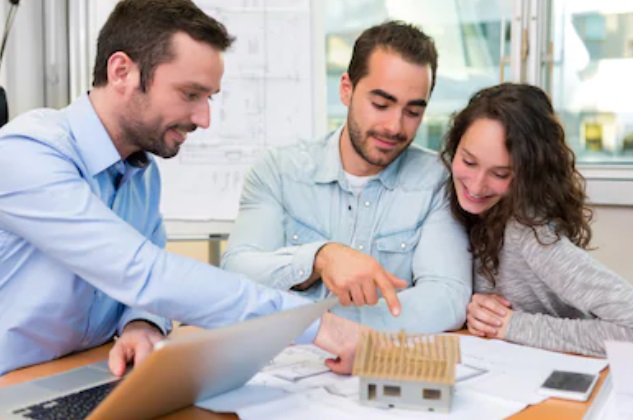 The more modern method of staging a home is with digital technology. With the help of software, designers are able to remove your furnishings from a photo and replace them with digital images.
They can even change the paint colors on the walls and the window dressings.
Conclusion
Before you begin staging, make sure the home's structure is sound and that everything is in working order.
When you dress your house for success, it can sell for more money, and sell fast. To stage your home effectively, declutter, depersonalize, clean, neutralize, and accentuate both inside and outside.
Your real estate agent is an absolute expert on staging homes and finding ways to increase the perceived value of your property.
Ask your agent to examine your house for specific ways that you can improve your home with staging before listing it for sale.
Have Questions? Ask The Mark Ramey Group!
The Mark Ramey Group is the best source of information about the local community and real estate topics. Give them a call today at (407) 270-0011. to learn more about local areas, discuss selling a house, or tour available homes for sale.
Summary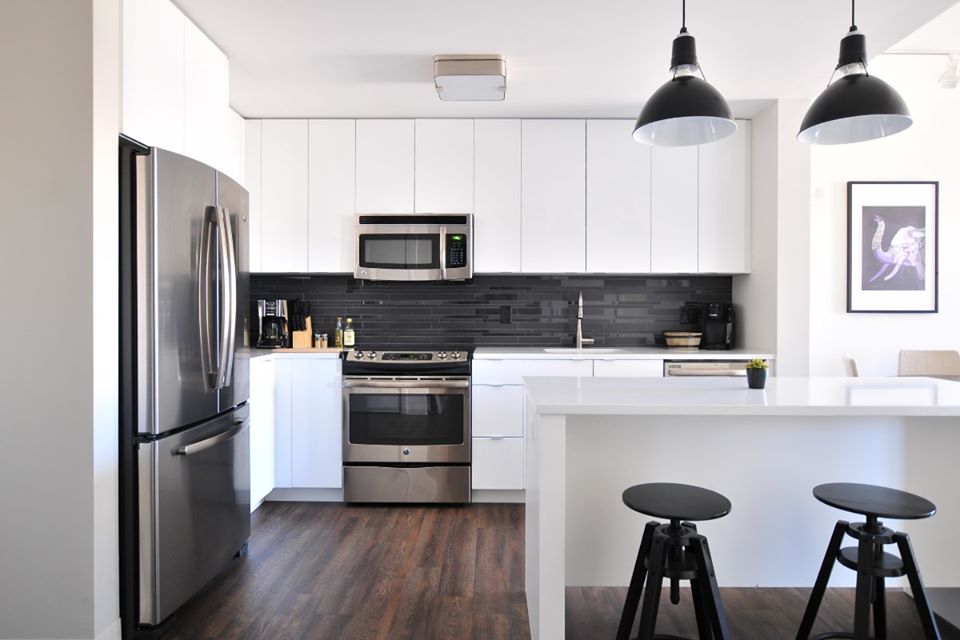 Article Name
Description
When you're preparing to list your house for sale, you can do things to influence the perceived value of your home and to help your property sell quickly. One of the most significant things you can do to prepare your house for sale is staging your home.
Author