Windermere and Doctor Phillips (or Dr. Phillips), upscale suburbs of Orlando, offer comfortable lifestyles amidst a picture-perfect backdrop of sparkling lakes and woodlands. The areas provide excellent public schools, are in proximity to well-respected private schools, and are close to various public and private options for higher education.
Just ten minutes from world-famous theme parks like Disney World Resort, Universal Studios, and SeaWorld, residents of Windermere and Dr. Phillips enjoy plenty of recreation and entertainment, including water activities, golf, spas and salons, shopping destinations, and some of the best dining Florida offers.
One of the most well-known features of the sister communities is "Restaurant Row" on Sand Lake Road, a collection of popular and unique boutique-style restaurants that range from casual eateries to the finest of fine dining.
Shop at big-name stores like Whole Foods, Trader Joes, Publix, and Home Goods, or explore the offerings of small, locally-owned and operated small boutiques.
Design your waterfront, golf course, or luxury lifestyle in Windermere or Dr. Phillips, Florida.
Education in Windermere and Dr. Phillips
The Orange County Public School District, the 8th largest district in the U.S. and fourth-largest in Florida, manages schools in both Windermere and Dr. Phillips.
The award-winning district has a proven high graduation rate, has AP increased Advanced Placement Participation, and received accreditation from AdvancED, a nonprofit organization that conducts extensive on-site reviews of schools.
Students living in Windermere's 34786 zip code are zoned for Windermere Elementary, Gotha Middle, and Olympia High Schools.
There are three elementary schools serving students in the 32819 zip code of Dr. Phillips, including Bay Meadows, Dr. Phillips Elementary, and Sand Lake. Middle school students attend Southwest Middle School, while high school students attend Dr. Phillips High School.
The Orlando area is home to numerous parochial and secular private schools and a multitude of private and public colleges and universities.
Homes for Sale in Windermere and Dr. Phillips, Florida
The Climate in Windermere and Dr. Phillips, Florida
Residents of Windermere and Dr. Phillips, Florida, have the benefit of soaking in sunshine 234 days each year, far more than the national average of 205 sunny days annually.
Summer temperatures, ideal for boating, fishing, golfing, or other outdoor activities, reach a high of 92 degrees, comfortably below 100.
The areas do receive a bit more rain than the national average. Windermere and Dr. Phillips receive 51 inches of rain annually, compared to the national average of just 38 inches of rain per year.
Winter temperatures stay far above freezing at 49 degrees, which also means there's no snow.
Transportation in Florida's Orange County
Orange County has an impressive public transportation network where guests and residents can travel by the LYNX bus service, LYMMO Downtown Circulator, SunRail commuter rail service, BrightLine intercity express, Amtrak train, and also has a bike share and scooter share pilot program.
For international air travel, guests and locals rely on the Orlando International Airport. The area is also home to the Orlando Executive Airport for corporate travel.
Living in Windermere and Dr. Phillips, Florida
Windermere and Dr. Phillips are both located in Orange County, Florida.
The Windermere community is a town that spans just 1.2 square miles and is home to a small population of 3,402. The residents of Windermere earn annual median household incomes of about $116,317, more than double the state's average of $52,594. Homes in the area hold median values of $774,244, also more than twice the amount of Florida's average median home value of $214,000.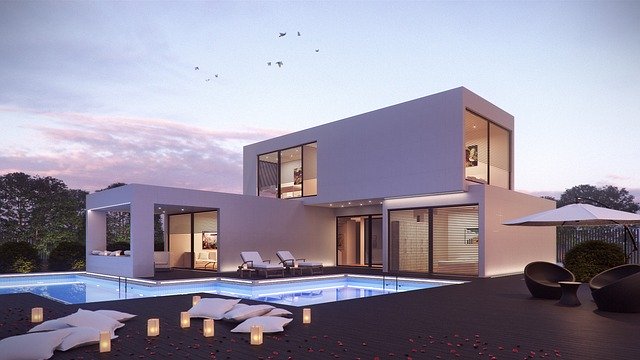 Dr. Phillips, on the other hand, although still offering luxury and comfort, is a more affordable option. Dr. Phillips, a census-designated place and unincorporated area, envelops 3.40 square miles and is home to just over 10,000 residents.
The annual median household income in Dr. Phillips, Florida, is around $92,670, lower than the incomes earned in Windermere, but still considerably above the state's average. Homes in the area hold median values of about $362,934.
Restaurant Row
Restaurant Row is located on Sand Lake Road, which is close to International Drive and 15 minutes from the Orange County Convention Center, this stretch serves up some of Orlando's finest fare at more than two dozen restaurants, including upscale and casual options.
Conclusion
Windermere and Dr. Phillips, affluent bedroom communities of Orlando, Florida in Orange County, offer everything you'd expect from waterfront and golf course communities.
With proximity to multiple theme parks, "Restaurant Row," and unique shops and boutiques, there's always something to do in Windermere, Dr. Phillips, and the Orlando area.
The area has remarkable schools governed by a highly-respected district, respected private schools, and convenient access to a generous selection of colleges and universities.
Not only is Orlando a great place to visit, but its luxurious suburbs like Windermere and Dr. Phillips provide an ideal place to live, work, and play.
Have Questions? Ask The Mark Ramey Group!
The Mark Ramey Group is the best source of information about the local community and real estate topics. Give them a call today at (407) 270-0011. to learn more about local areas, discuss selling a house, or tour available homes for sale.