Orange County, Florida, offers an exciting lifestyle in proximity to shopping destinations, golf courses, spas, restaurants, entertainment, and has earned a reputation for being the "amusement park central."
With Orlando as the county's largest city, Orange County, Florida houses Walt Disney World Resort, Magic Kingdom Park, Universal Studios Florida, SeaWorld Orlando, Epcot Center, and more.
And, the county has professional sports teams, including Orlando Magic (NBA), Orlando City Soccer Club (MLS), Orlando Solar Bears (NHL), Orlando Anarchy (WFA), and Orlando Pride (NWSL), and is also the spring training camp for the MLB's Atlanta Braves.
The area is infused with excellent award-winning public schools with high graduation rates, and a collection of parochial and secular private schools.
The area also provides easy access to higher education with several private and public colleges in the vicinity.
There are multiple options for public transportation throughout the county, as well as an international airport.
Education in Orange County, Florida
Orange County Public Schools manages all public schools throughout Orange County, Florida.
The district, the fourth largest in Florida and 8th largest in the nation, houses 199 schools, including 125 elementary schools, 38 middle schools, eight schools for grades K-8, 20 high schools, and eight exceptional and alternative schools.
There are more than 215,700 students in attendance in Orange County's public schools, representing 165 countries and 157 languages.
During the 2017-2018 school year, the district reached a record high of 96 percent among traditional high schools. In the 2019-2020 school year, the district launched a digital learning alternative, providing over 140,000 devices to students.
Orange County, Florida, is also home to the public University of Central Florida. Rollins College is a private college in Winter Park, only a few miles from Downtown Orlando. Furthermore, Valencia College has six campuses spread throughout Orange County, which offer two-year degree programs.
Also, in Downtown Orlando are the law schools for Barry University as well as Florida A&M.
There are 16 libraries in the Orlando Public Library System that offer a diverse selection of materials, free access to databases, and a wide variety of traditional and digital materials.
Homes for Sale in Orange County, Florida
The Climate in Orange County, Florida
Orange County holds true to Florida's reputation for remarkable year-round weather. On average, the area enjoys 233 days each year in Orange County, compared to the U.S. average of just 205 degrees.
However, the county does receive more than its fair share of rain at 52 inches per year as opposed to the nation's average of 38 inches per year.
It doesn't snow in Orange County, Florida.
During the summer, high temperatures stay below 100 degrees at about 92 degrees in July. And, in the winter, temps stay far above freezing at 49 degrees in January.
Public Transportation in Orange County, Florida
There are plenty of ways to get from one place to another in Orange County, Florida.
In addition to popular rideshare services like Uber and Lyft, you can ride a bus via Lynx public bus authority, take a commuter rail station via SunRail, Greyhound bus for nationwide travel, and Amtrak rail service with two stations in Orange County.
The county will offer high-speed rail service via Virgin Trains USA starting in 2021.
For commercial air travel, residents and guests of Orange County, Florida, rely on the Orlando International Airport.
The county is also home to Orlando Apopka Airport, a privately-owned airport with no commercial service, and Orlando Executive airport for private jets and small aircraft.
Living in Orange County, Florida
Orange County, Florida, spans 907 square feet of land and an additional 96.7 square miles of water.
There are more than 1,350,000 residents who have chosen to establish their lifestyle in Orange County, an ideal place to call home.
The county encompasses ten cities, three towns, 38 census-designated places, and seven unincorporated communities. It's the biggest city, and the county seat is Orlando, Florida.
Among its million-plus residents, the median annual household income is estimated at around $54,107, slightly above the state average annual household income of $52,594.
Homes in the area hold median values of about $234,400, which is also a tad higher than Florida's average home values.
Conclusion
Orlando may be one of the most popular tourist destinations, but it's also an ideal place to settle in and call home.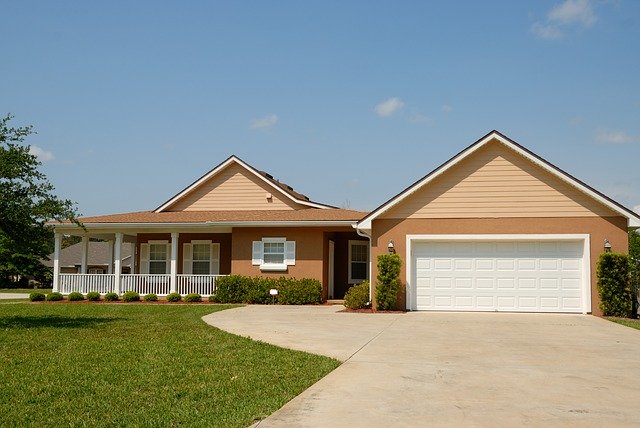 The community is chock full of things to do but is also founded on a strong economy, outstanding education, efficient transportation, and a diverse population steeped in art, culture, and endless options for recreation.
Have Questions? Ask The Mark Ramey Group!
The Mark Ramey Group is the best source of information about the local community and real estate topics. Give them a call today at (407) 270-0011. to learn more about local areas, discuss selling a house, or tour available homes for sale.